Chem-Wise Pest Control of Chicagoland
Residential & Commercial Service
Serving Chicago & Surrounding Suburbs Including Naperville, Aurora, Joliet, Schaumburg and Rockford
COVID-19 - We're Open
We Are An Essential Business. Click Here To Learn How We Are Keeping Our Customers & Employees Safe.





WITH 2,166 REVIEWS
CLICK
To view local phone numbers
(815) 768-1442
(815) 768-1442
---
Joliet Area





(630) 868-9805
(630) 868-9805
---
Western Suburbs Area





Bristol

La Fox

Lilly Lake

Medinah

Prestbury
(708) 390-3041
(708) 390-3041
---
Southern Suburbs Area





Alsip

Bellwood

Burbank

Calumet City

Calumet Park

Dixmoor

Dolton

Forest View

Hodgkins

Hometown

Homewood

Lynwood

McCook

Merrionette Park

Midlothian

Monee

Park Forest

Posen

Riverdale

Robbins

Sauk Village

Stickney

Summit

University Park
(847) 999-4598
(847) 999-4598
---
Northern Suburbs Area





Beach Park

Dundee

East Dundee

Fox River Grove

Glencoe

Island Lake

Kenilworth

Lincolnshire

Lincolnwood

Lindenhurst

North Barrington

Northfield

Prairie View

Sleepy Hollow

Tower Lakes

Wadsworth

Waukegan
(815) 219-7521
(815) 219-7521
---
Northwest Suburbs Area





Harvard

Johnsburg

Kingston

Prairie Grove

Richmond

Village Of Lakewood

Wonder Lake
(815) 676-4248
(815) 676-4248
---
Far West & Southwest Suburbs Area





Creston

Earlville

Lee

Malta

Millington

Rochelle

Steward

Waterman
(815) 315-9622
(815) 315-9622
---
Rockford Area





Why Choose Chem-Wise Pest Control?

MORE CONVENIENT
Locally Owned & Operated Since 1993
Multiple Locations in Chicagoland
One-Hour Appointment Windows
Cash, Check & All Major Credit Cards Accepted
Residential & Commercial Services
Free Phone Quotes

MORE TRUSTED
A+ BBB Rated
Licensed & Insured In Illinois
We Use Environmentally Friendly Materials
Application Methods are Safe for Children and Pets
QualityPro Certified
Treatment Guarantees
Chem-Wise Earns Your Trust
Chem-Wise has over a quarter century of local experience, serving homeowners and businesses in Chicagoland since 1993. Our employees are full-time certified technicians. Our service plans and single treatments come with guarantees to ensure your pest problem is solved. We are licensed and insured in Illinois, and recognized as a QualityPro Certified and BBB A+ rated business. Read our reviews from your neighbors to learn how Chem-Wise has solved their pest problem and earned their trust!





Chem-Wise is a wonderful pest control company. They are efficient, respond when I see a problem in a timely manner, polite technicians that respect our home & property, and most of all effective at keeping pests and critters out of our home. We've been customers of Chem-wise for as long as I can remember, more than 20 years. We use them because we have pets and they use products safe for animals and children. We also like their guarantee- if the pest problem persists, they come back in between the scheduled treatments for as long as needed, at no extra cost. I can vouch that this is entirely true and they do come back. I also like that this company has real people answering their phones, and that you can actually talk with a customer service agent. We've used them every year and our home is pest free!
---
Call Chem-Wise, The Local Experts - Not A National Chain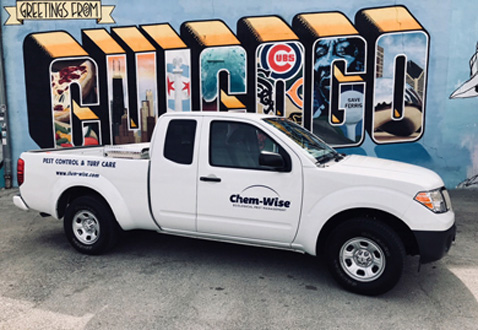 Chem-Wise is a trusted, locally owned, full service pest control company offering convenient residential and commercial pest control throughout Chicagoland. Unlike national chains, Chem-Wise has over 25 years of local residential and commercial pest control experience in the Chicagoland community. With offices in Aurora, Berwyn and Elk Grove Village, our certified technicians are nearby and available to treat pest issues throughout the entire Chicagoland area including Naperville, Aurora, Joliet, Schaumburg, and Rockford. We are experts in identifying Illinois pests, and using the safest, most effective methods to eliminate them.
---
Chem-Wise Understands Your Individual Pest Treatment Needs
Chem-Wise offers service plans and single treatments for homes, businesses and schools. We treat a wide variety of pests including ants, rodents, roaches, wasps & bees, bed bugs, termites, and other crawling and flying insects. Our residential Tri-Annual Service Plan covers general pests, but we can customize a plan to treat your individual pest problems throughout the year. Our Chicagoland based phone representatives can help develop a plan to meet your needs when you call.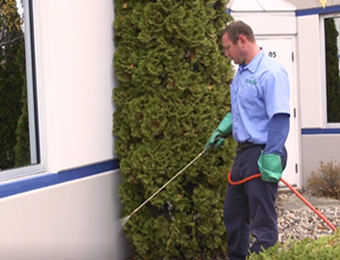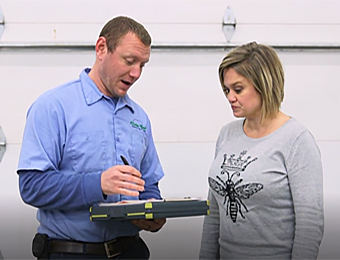 Chem-Wise Protects Your Safety, Health & Peace Of Mind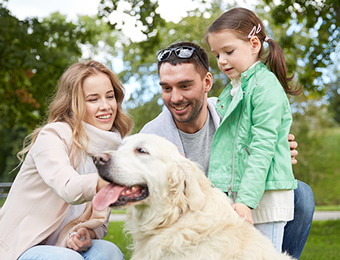 Chem-Wise utilizes application methods that are safe for all members of your family, including children and pets. Our environmentally friendly treatments are applied in a precise manner to protect your family, your home or business, and the environment. We also make recommendations to help prevent future pest problems and provide you with peace of mind.
Chem-Wise Values Your Time & Money
Chem-Wise strives for complete customer satisfaction. We value your time and offer convenient one-hour appointment windows, 6 days a week. Our phones are answered during business hours by live, local representatives who can offer a price quote for treatment when you call. Our pricing is fair and upfront, with no hidden fees. All forms of payment are accepted, and service plan customers can make payments online. Our Tri-Annual service plans do not require a contract and there is no extra fee imposed if you need to cancel. We also offer discounts for new customers.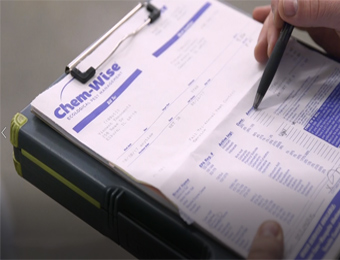 ---