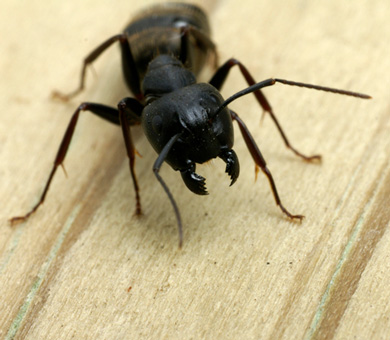 Chem-Wise Carpenter Ant Control
Serving the entire Chicagoland area including Naperville, Aurora, Joliet, Schaumburg, and Rockford
Chem-Wise Carpenter Ant Control
Serving the entire Chicagoland area including Naperville, Aurora, Joliet, Schaumburg, and Rockford
(888)512-8904
COVID-19 - We're Open
We Are An Essential Business. Click Here To Learn How We Are Keeping Our Customers & Employees Safe.





WITH 2,125 REVIEWS
CLICK
To view local phone numbers
(815) 768-1442
(815) 768-1442
---
Joliet Area





(630) 868-9805
(630) 868-9805
---
Western Suburbs Area





Bristol

La Fox

Lilly Lake

Medinah

Prestbury
(708) 390-3041
(708) 390-3041
---
Southern Suburbs Area





Alsip

Bellwood

Burbank

Calumet City

Calumet Park

Dixmoor

Dolton

Forest View

Hodgkins

Hometown

Homewood

Lynwood

McCook

Merrionette Park

Midlothian

Monee

Park Forest

Posen

Riverdale

Robbins

Sauk Village

Stickney

Summit

University Park
(847) 999-4598
(847) 999-4598
---
Northern Suburbs Area





Beach Park

Dundee

East Dundee

Fox River Grove

Glencoe

Island Lake

Kenilworth

Lincolnshire

Lincolnwood

Lindenhurst

North Barrington

Northfield

Prairie View

Sleepy Hollow

Tower Lakes

Wadsworth

Waukegan
(815) 219-7521
(815) 219-7521
---
Northwest Suburbs Area





Harvard

Johnsburg

Kingston

Prairie Grove

Richmond

Village Of Lakewood

Wonder Lake
(815) 676-4248
(815) 676-4248
---
Far West & Southwest Suburbs Area





Creston

Earlville

Lee

Malta

Millington

Rochelle

Steward

Waterman
(815) 315-9622
(815) 315-9622
---
Rockford Area





You should call an expert if you notice:
Piles of wood shavings
Rustling noises in walls
Large, black ants
Winged ants
Damaged wood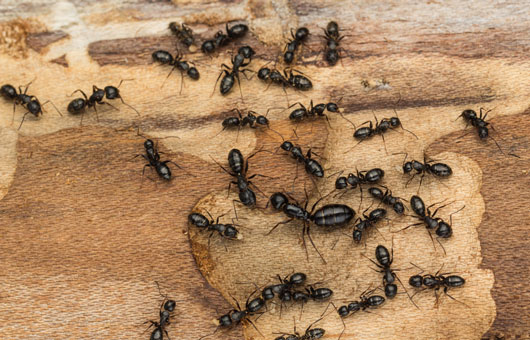 Why Treat Carpenter Ants
Carpenter ants can lower your home's value by causing serious structural damage and cosmetic damage. Therefore, it is vital that they are treated swiftly and professionally. In order to get rid of carpenter ants, the nest (or nests) have to be located. Just getting rid of one colony does not mean that the infestation has been taken care of. The longer carpenter ants are in your home, the more damage they will cause to the infrastructure. Killing these pests can also be tricky so it's best to call a professional like those at Chem-Wise to be sure that your carpenter ants are exterminated in the safest, easiest way possible.
Why Choose Chem-Wise Pest Control?

MORE CONVENIENT
Locally Owned & Operated Since 1993
Multiple Locations in Chicagoland
One-Hour Appointment Windows
Cash, Check & All Major Credit Cards Accepted
Residential & Commercial Services
Free Phone Quotes

MORE TRUSTED
A+ BBB Rated
Licensed & Insured In Illinois
We Use Environmentally Friendly Materials
Application Methods are Safe for Children and Pets
QualityPro Certified
Treatment Guarantees
Why Choose Chem-Wise For Carpenter Ant Extermination?
Licensed technicians

Include all necessary paperwork for closing/refinancing

Interior treatment in crevices and wall voids

Exterior treatment around base of house

Recommendations to prevent future infestation

Prices for carpenter ant extermination start at $245. Call for additional pricing details