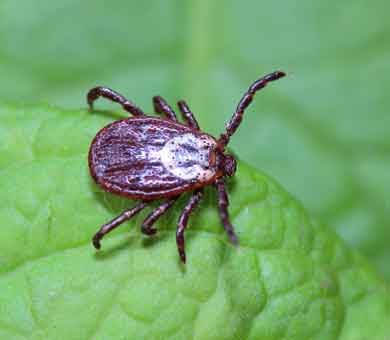 Chem-Wise Tick Control
Serving The Entire Chicagoland area including Naperville, Aurora, Joliet, Schaumburg, and Rockford
Chem-Wise Tick Control
Serving The Entire Chicagoland area including Naperville, Aurora, Joliet, Schaumburg, and Rockford
(888) 512-8904
COVID-19 - We're Open
We Are An Essential Business. Click Here To Learn How We Are Keeping Our Customers & Employees Safe.
Click
to view local phone numbers
(630) 868-9805
(630) 868-9805
---
Western Suburbs Area
Addison

Bensenville

Bristol

Clarendon Hills

Glendale Heights

Hanover Park

Hinsdale

Itasca

Kaneville

La Fox

Lilly Lake

Medinah

Montgomery

Oak Brook

Oswego

Plano

Prestbury

Villa Park

Warrenville

Wayne

Westmont

Willowbrook
(708) 390-3041
(708) 390-3041
---
Southern Suburbs Area
Alsip

Bellwood

Berkeley

Broadview

Brookfield

Burbank

Calumet City

Calumet Park

Chicago Heights

Chicago Ridge

Countryside

Crestwood

Crete

Dixmoor

Dolton

Evergreen Park

Forest Park

Forest View

Glenwood

Harvey

Hickory Hills

Hillside

Hodgkins

Homer Glen

Hometown

Homewood

Indian Head Park

Justice

La Grange Park

Lynwood

Lyons

Markham

Matteson

Maywood

McCook

Melrose Park

Merrionette Park

Midlothian

Monee

Norridge

North Riverside

Oak Forest

Oak Lawn

Olympia Fields

Palos Heights

Palos Hills

Park Forest

Peotone

Posen

River Grove

Riverdale

Robbins

Sauk Village

South Holland

Stickney

Summit

Tinley Park

University Park

Westchester

Willow Springs

Worth
(847) 999-4598
(847) 999-4598
---
Northern Suburbs Area
Algonquin

Bannockburn

Barrington

Beach Park

Burlington

Carpentersville

Cary

Deer Park

Dundee

East Dundee

Evanston

Fox River Grove

Franklin Park

Glencoe

Glenview

Hawthorn Woods

Ingleside

Inverness

Island Lake

Kenilworth

Kildeer

Lake Bluff

Lake Forest

Lake Villa

Libertyville

Lincolnshire

Lincolnwood

Lindenhurst

Mt Prospect

Mundelein

North Barrington

Northfield

Prairie View

Prospect Heights

River Woods

Rosemont

Round Lake Beach

Skokie

Sleepy Hollow

South Barrington

Tower Lakes

Vernon Hills

Volo

Wadsworth

Waukegan

West Dundee

Wheeling

Winnetka
Tick infestations can occur when just one tick is brought into your home. Tick can be brought into your home on your clothing or skin. Ticks will attach themselves to either you, a family member, or your pet. Ticks tend to attach themselves to warm moist areas of the body including the scalp, armpits or groin. If the tick has fallen off, you may notice the mark the tick leaves behind on the skin. Secondary signs that the mark was caused by a tick include the medical symptoms of the diseases transmitted by ticks. Once this pest is inside your house they can lay their eggs in multiple places, causing the infestation. Usually, they lay their eggs near windows, baseboards, furniture, rug edges, or curtains.
Ticks tend to be carriers for various serious diseases which can be transmitted to humans after a bite. Lyme disease is one of the most common and is typically transmitted by adult deer ticks. Symptoms can vary depending on the different types of diseases, but can include fever, chills, body aches, headaches, rashes, and nausea. Early detection and medical intervention are imperative. If your home or property is in a wooded suburban or rural area, there is a chance that ticks may be present. Brushing up against trees, shrubbery or grass where ticks are present can allow them to attach themselves to you, your family, or pets. It is important to remove these pests from your property.
Why Choose Chem-Wise Pest Control?

MORE CONVENIENT
Locally Owned & Operated Since 1993
Multiple Locations in Chicagoland
One-Hour Appointment Windows
Cash, Check & All Major Credit Cards Accepted
Residential & Commercial Services
Free Phone Quotes

MORE TRUSTED
A+ BBB Rated
Licensed & Insured In Illinois
We Use Environmentally Friendly Materials
Application Methods are Safe for Children and Pets
QualityPro Certified
Treatment Guarantees
Why Choose Chem-Wise For Tick Control?
Free inspection to determine if ticks are present

Spray & fog treatments for wooded areas of your property

Granular treatments for grassy areas

Guaranteed treatment performed by certified technicians

Prices for Tick Control are based on property size. Call for additional pricing details